Our Story
Our Story
Celebrate the Mediterranean From our table to yours
From Our Table To Yours
A NOTE FROM OUR FOUNDER
I was born and raised in Spain, where happiness is built around the table. In our culture, food is an experience that is celebrated and savored with loved ones. A drizzle of olive oil is a must, adding rich flavor and infusing emotion into every dish.
When I moved to the United States to study, I fell in love with this country and the man that is now my husband. However, I soon discovered that the U.S was lacking one very important thing - high quality olive oil from the Mediterranean. Spain produces more than 50% of the best olive oil in the world, and as an Olive Oil Sommelier, I made it my mission to bring that to you with our Organic EVOO from Spain.
And now, I've completed the Mediterranean experience with our selection of vinegars,spices, and housewares to promote wellness, flavor, gratitude and celebration. Olivo Amigo is my labor of love, and my dream is to share the health and happiness of Spain with you and your family. Let's celebrate life together!
From our table to yours,

A TASTE OF SPAIN INFUSED WITH EMOTION
At Olivo Amigo, we celebrate the beauty of real, high quality ingredients and the infusion of emotion into food. We want to inspire you with joyful memories around the table with our sustainably grown olive oil, artisan vinegar, hand picked spices, and vibrant ceramics.

We carefully craft every ingredient so that you can experience the health and wellbeing of good food and laughter-filled celebrations. Our family owned farms bring the Mediterranean experience to you.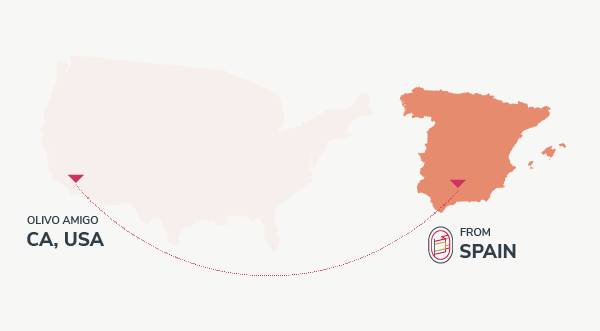 CELEBRATING THE MEDITERRANEAN
There is something magical about the Mediterranean, something you can feel in the breeze. From breakfast in vibrant Gaudi Park, to lunch by the sparkling ocean and dinner at the plaza surrounded by the laughter of family and friends, the life of the Mediterranean
centers around 2 things: celebration and food.
The Mediterranean lifestyle is an explosion of color, flavor, happiness, gratitude, and life. Every interaction is to be treasured, every flavor is to be savored and every moment is to be cherished. Olivo Amigo will transport you there in every bite.
OUR COMMITMENT TO QUALITY AND TRANSPARENCY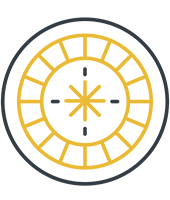 FRESH INGREDIENTS
We prioritize quality ingredients. Each ingredient has been picked at the peak of freshness to ensure you receive the highest quality available on the market. Our goal is to offer you the highest nutrients to celebrate health and wellbeing.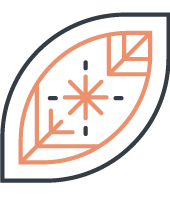 ARTISANAL CRAFTED
Our ingredients are sourced from family owned and small batch farms that take pride in the quality of their harvests. We work with farmers who use organic and heritage practices in their fields.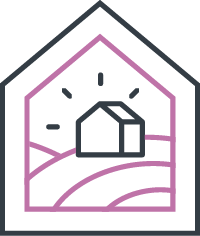 SUSTAINABLE PRODUCTION
We've carefully crafted our entire production cycle to focus on sustainable, eco-friendly practices. We minimize the use of plastics, recycle when possible, and choose organic farming practices that support the earth.